Accessing External Databases
WebMO can serve as a portal for accessing information about molecules from other databases including:
PubChem
ChemSpider
NIST Webbook
Sigma Aldrich
NMRShiftDB
SDBS Spectral Database
From the Build Molecule or View Job page, choose Lookup: Databases and select the desired database. WebMO will lookup the displayed molecule and display the result in a new tab. Links in the displayed page can be followed for additional information.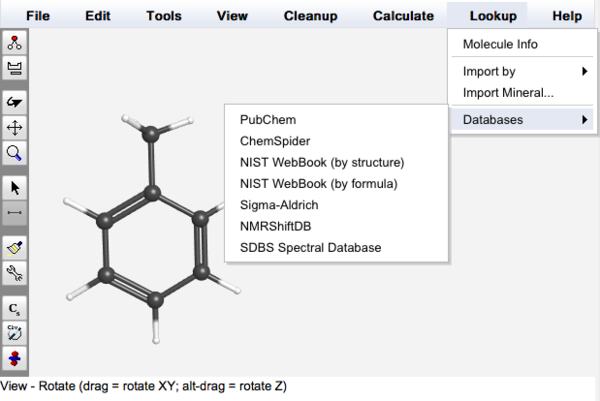 Lookup Information from External Database for Toluene
Examples
A vast amount of information is available including:
Chemical properties (NIST)
Chemical reactivity (PubChem)
Pharmacology (PubChem)
Pricing and availability
Safety Data Sheets (Aldrich)
H and C NMR spectra (NMRShiftDB, SDBS)
Mass spectra (NIST, SDBS)
Infrared and Raman spectra (NIST, SDBS)
ESR spectra (SDBS)
Typical results from the various databases follow: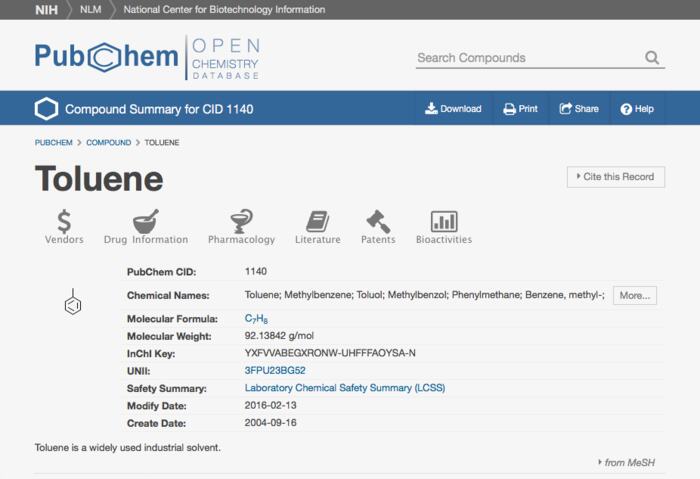 PubChem Results for Toluene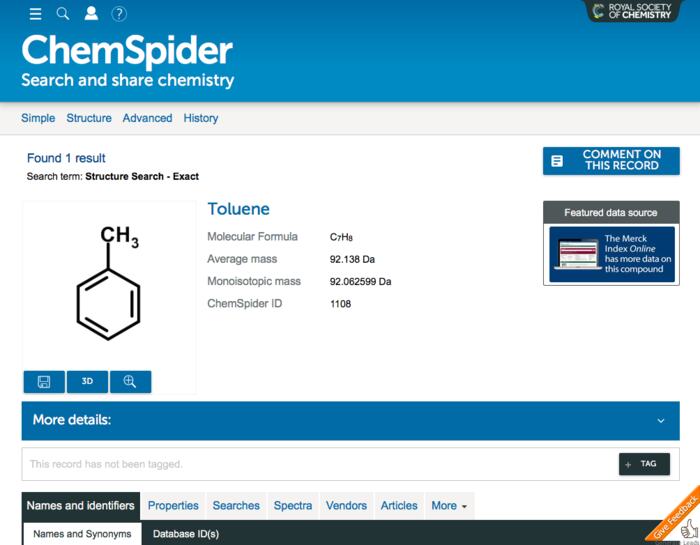 ChemSpider Results for Toluene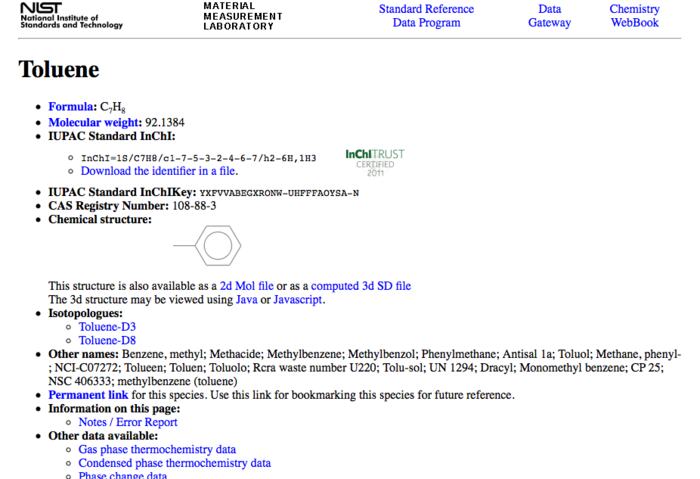 NIST Webbook Results for Toluene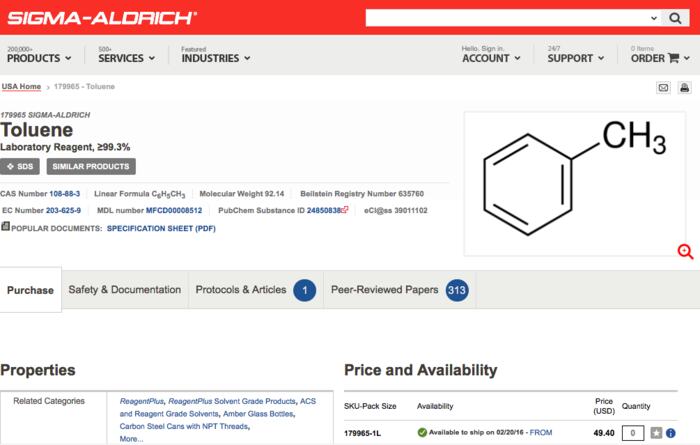 Aldrich Results for Toluene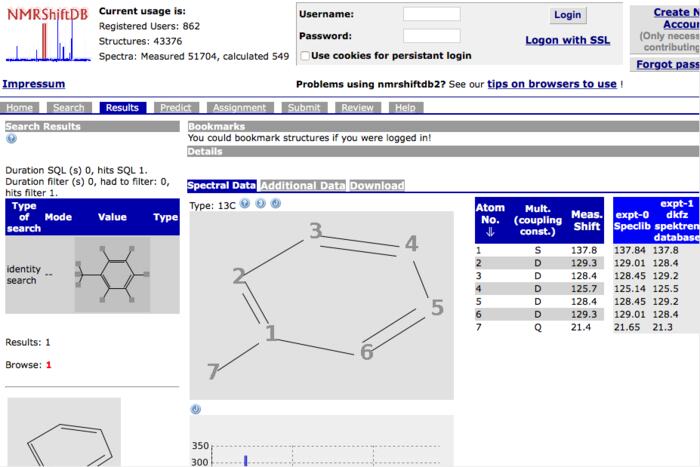 NMRShiftDB Results for Toluene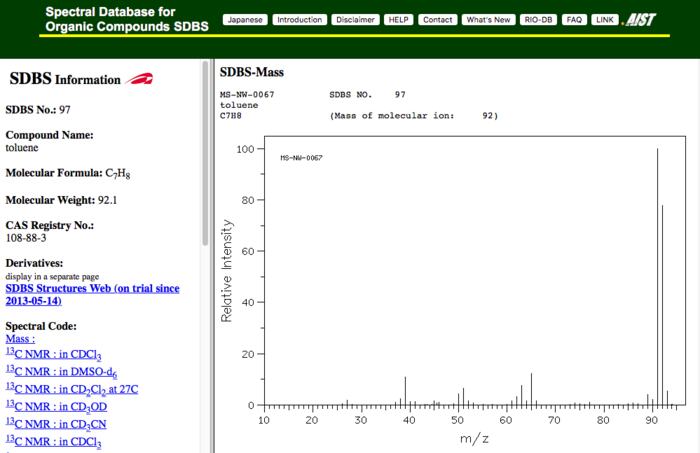 SDBS Spectral Database Results for Toluene
Chemical Safety Information
External databases can be used to access chemical safety information and Safety Data Sheets (SDS). Important: WebMO does not warrant any accuracy of the displayed data. All safety data is generated and delivered by third-parties, who are responsible for the content.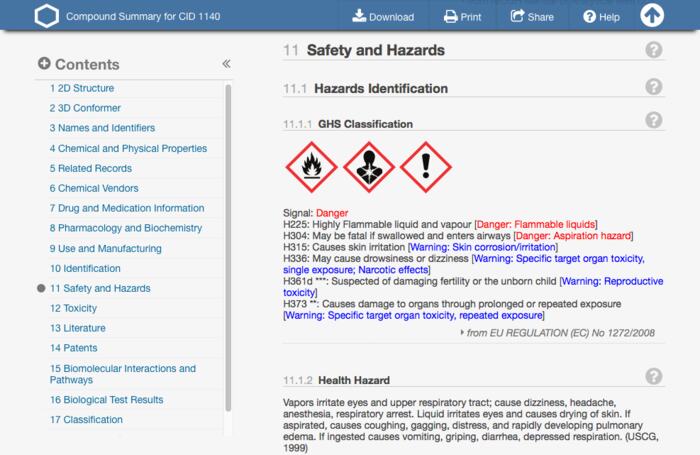 PubChem Safety and Hazards Results for Toluene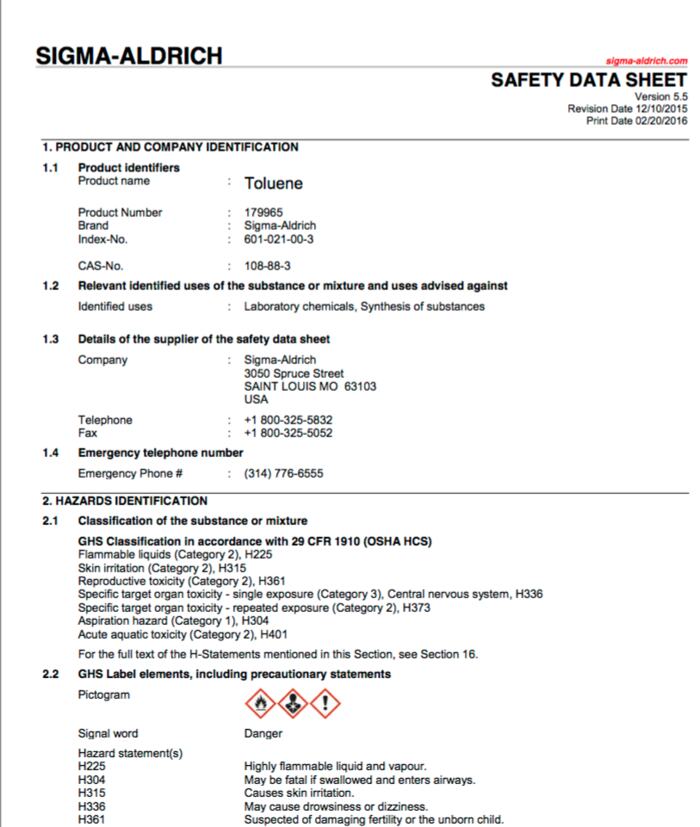 Aldrich SDS Results for Toluene